For many years beacons were run by a few brave men and their families. Grace Darling was the daughter of a beacon keeper who went above and beyond her duties. Due to her heroic actions, several men and women were able to survive the tragedy of the Forfarshire shipwreck.
One fateful night in 1839, a massive storm approached the Longstone pharos on the Farne Islands, off the coast of Northumberland. Darling was awakened by the storm in the early hours of the morning. As she peered out of her window, she spotted the wreck and the survivors scrambling amongst the water.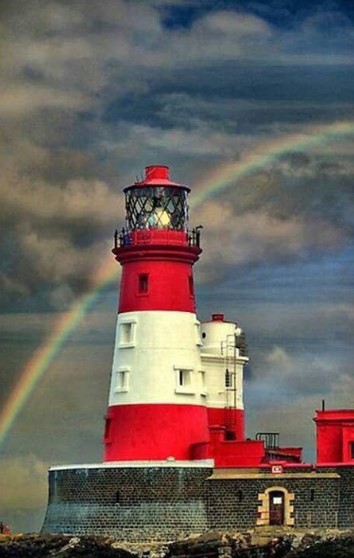 Due to the dangerous weather, Darling and her father had to take a flimsy rowing boat to cross the turbulent waters to reach the survivors. With only this little rowing boat, Darling and her father were able to rescue several of the passengers and crew that were aboard the Forfarshire. Due to the ferocity of the storm, Darling, her father, and the survivors were forced to stay in the lighthouse for three days after the rescue operation.
Darling displayed a significant amount of courage for a woman of the time. As a result, she was awarded the Silver Medal for bravery by the Royal National Institution.